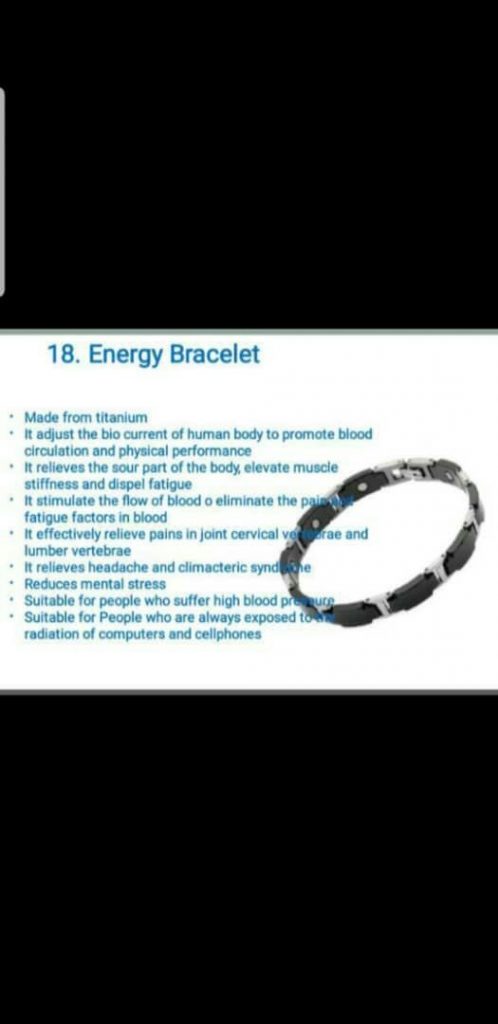 Shop the best energy bracelet is made from titanium. Our energy bracelet adjust the bio current of human body to promote circulation and physical performance.
Energy bracelet relieves the sour part of the body,elevate muscle stiffness and dispel fatigue. komback is the best online marketplace is free for your business. Order Today!
Be sure to inform the seller you get the contact on komback.
Contact no-08130271070