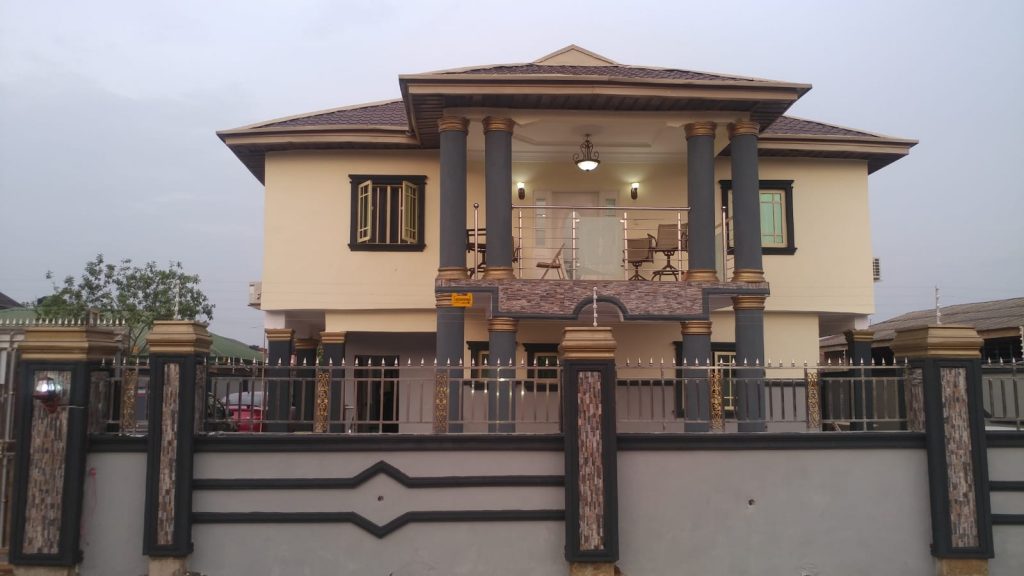 Trotty Apartments hotel Iyana ikpaja lagos for your treat in a serene environment.
1.We offer full suites lodge at a very reasonable price of 45,000 thousand naira which comprises of 3 bedroom with separate toilet,bathrooms,private living room,dining room,kitchen and balcony and much more.
2.Single private bedrooms and toilet for 10,000 naira per night.
3.We also have a bedroom and living room with their private bathroom and toilet for 20,000 naira per night.
4.We also offer FREE AIRPORT PICKUP for those guests coming from overseas.
Check our website at komback.com for your free online marketplace.
Be sure to inform them that you get the contact on komback
Check with seller-09036154643,08056440245,+16172018904