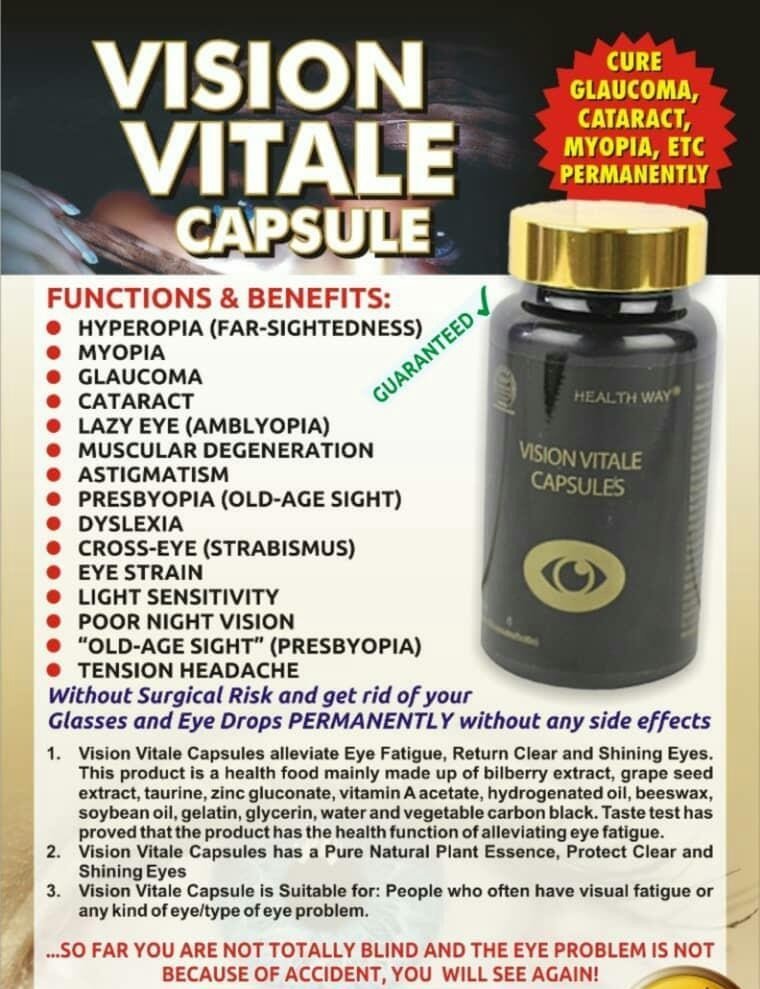 Shop for our best Vision vitale capsule alleviate eye fatigue,return clear and shining eyes.This product is a health food mainly made up of bilberry,grape seed extract,taurine,zinc gluconate,vitamin A acetate,hydrogenated oil,beeswax,soybean oil,gelatin,glycerin,water and vegetable carbon black.
Shop Now! You can advertise your food and properties on komback.com for free.Shop Now!
Be sure to inform the seller you the contact on komback.
Contact no-08130271070